Ohana's Observations – Cheryl receives FRI designation
February 28, 2016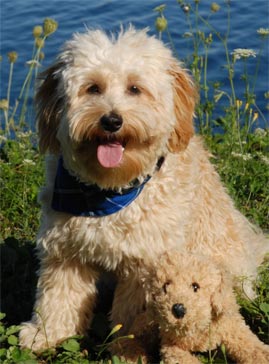 Hello! Here I am at the start of my walk…. I LOVE SNOW! And I love my lady owner. I am so proud of her! In January Cheryl received her FRI Designation. I witnessed a lot of people congratulating her and I learned what a Fellow of the Real Estate Institute (FRI) is and why you should hire a FRI Professional.
Did you know that there are only 21 FRI's out of 1545 real estate sales people in Nova Scotia? When you're thinking about selling your home or looking to buy, you deserve a professionals who is qualified and passionate about what they're doing. REALTORS® with the FRI designation are dedicated experts who have completed a rigorous education program.
With specialized education you can count on an FRI to negotiate the right price for you to maximize your return. A REALTOR® with an FRI operates to a high standard of business practice and ethics and adhere to a strict Code of Professional Standards. 3 woofs for Cheryl!
Aloha and keep the tails wagging!
Ohana