Why work with a REALTOR® with an FRI designation?
August 28, 2017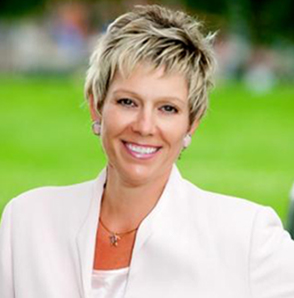 In buying or selling real estate, you need the advice and guidance of a real estate professional who has experience and additional knowledge in areas such as market analysis, real estate law, and financing.
You also need a real estate professional who will look after your interests and whose business ethics are unquestionable.
Experience, commitment, honesty, and exceptional service are qualities you will find when dealing with your FRI (Fellow of the Real Estate Institute) real estate professional.
As a Fellow of the Real Estate Institute of Canada, Cheryl's FRI credential is a mark of her professionalism, ethical decision making, competence, leadership, and commitment to lifelong learning. Of the more than 1452 real estate professionals in Nova Scotia, only 43 individuals hold this designation.
What does a REALTOR® with an FRI have to offer?
A minimum of five years of creditable real estate experience
Additional professional knowledge and expertise above licencing requirements
Commitment to serving you in realizing your real estate goals
Dealing fairly with all parties and is committed to the highest standards of professional conduct
Adheres to the REIC Code of Professional Standards
About real estate and the FRI professional – FAQs
Q: What is the FRI?
A: Education, experience and reputation are important components when selecting a real estate professional for your real estate sale or purchase. The FRI (Fellow of the Real Estate Institute) is an elite national designation awarded to real estate sales practitioners who have met our rigorous education, experience and membership requirements, and have agreed to adhere to the REIC Code of Professional Standards.
Q: What does the FRI mean to the industry and the public?
A: The FRI designation is the public's assurance that they are dealing with an individual who has made a career commitment to real estate. They are professionals with additional expertise, above licensing requirements, in market analysis, property sales, leasing and marketing, and for their knowledge of real estate law, financing, valuation and property analysis.
Q: Who holds the FRI?
A: FRIs work for local and national real estate brokerages across Canada or manage their own brokerage business. They are leaders in their profession and hold many of the senior positions in the private and public sectors. FRIs benefit from support and networking with like minded professionals locally and nationally.
Q: What is the benefit of working with an FRI
A: The FRI is a tremendous business asset and an outstanding source of contacts and seasoned council. In the eyes of the public, the FRI speaks to the real estate practitioner's professional standing in the community, maximizing consumer trust and confidence in the individual's ability and ethics.